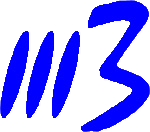 M3COM TECHNOLOGIES PTE LTD is a young and energetic company setting up in Singapore in year 2003. M3 has set up a branch at Taiwan in year 2005. It is dedicated to its business in manufacturing and distribution of quality computer products. M3 provides highest innovative, quality, performance and usability products, while it offers services and technical support make M3 products fully customer-orientated.

M3 is dealing with 5 major computer products lines, named VIA MM/PC1, Intel CPU, PC Mainboard, UMPC and mini-ITX chassis. The distribution products are supplied by its closed partners globally. The promotion products are sources with its strong international networks.

M3 business is growing rapidly now and its international network is stronger with company expanding. M3 is able to provide full range of various products to its customers with competitive prices. As long as the customers have an enquiry, M3 can sources the products for them globally.